9 Tips to Help Monetize Your Website
Monetize your website, an interesting topic…
There are millions of websites, and anyone can set one up. You do not want a website with zero presence on the search engines. With a bit of time and money, you can add value to your website and monetize it over the long term. The first step is choosing a domain name that is short and memorable. If others can monetize their websites, then why can't you? Join the club of website monetization.
1. Affiliate Marketing
Amazon is another huge opportunity for affiliate marketing, and you don't need a website! You can get free affiliate marketing advice from marketers on YouTube who will provide you with helpful ways to monetize your website through affiliate marketing. It is relatively easy to join the vast affiliate marketplaces Awin, Pepperjam and Paid on Results. However, most affiliate marketing sites like Awin and Paid on Results will require you to have a website where you can obtain a direct link to promote products of the relevant companies with products and services you want to promote.
2. Google AdSense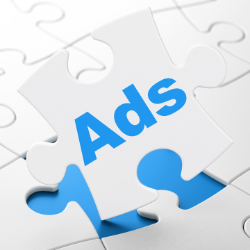 Many website owners are utilizing AdSense on their websites. Sign up for a free account with Google AdSense, add your website, and soon you can have banner adverts on your website that will earn you an income when someone clicks on them. The higher your website on the search engines, the more organic traffic you will attract and more opportunities to make money from visitors clicking on your Google Ads.

3. Advertise as a Paid Blogger

Advertise your services as a paid blogger where you will write for other companies. It's an excellent way to build your writing profile, gain testimonies to develop your site and reputation, and help other businesses and websites to thrive in an already busy marketplace. Effective website marketing requires non-spammy link building, so if your price is right and you want to help others, add a page and cost to your website for your paid blogging services.
4. Find a Dropshipper

There are plenty of dropshipping websites whereby you advertise the product on your website or a site like eBay, Etsy, or Amazon. The details are inputted into the drop shipper's website when an order arrives. You then pay the drop shipper to ship the item directly to your customer and keep the remaining profit. Ensure you factor in the seller fees (Amazon, eBay, or Etsy) and shipping fees and effectively monetize your website.
5. Write an eBook

Many website owners who want to build their subscribers should consider offering a free ebook upon subscription. You can outsource this job or write it yourself. It may be an expensive investment to outsource your eBook, but worthwhile when you build your subscriber list.
6. Sell Text Links

Create an online directory where website owners can pay for a link for you to market their website. If your site has a high page ranking on Google, people will pay a premium link to your website, which will boost their online presence, so selling text links is a great way to monetize your website long term.
7. Become a Patreon

Offer a free website where subscribers can gain limited access to your website and have some premium content only available to paid subscribers. Exclusive content may be articles or videos not available to non-paid subscribers. Patreon is one option where subscribers can regularly donate to website owners.
8. Host an Online Competition

People love competition, so why not host an online competition. Be creative and offer a prize for first or second-place winners. The prizes do not have to be pricey. It will build readership on your website and get people to promote the competition. Don't forget to use hashtags throughout your website posts and tweets to create excitement amongst your online community.
9. Sell Your Website

It can take years for a website to earn a page ranking of three, so if you have built a page ranking of four or five, consider selling your website for profit, especially if your domain name is in high demand.


To Summarize


It is possible to monetize your website with some effort and time. How much money you can earn is down to you. Effective options include:
• Setting up an online shop with links to Etsy, Amazon, or eBay.
• Affiliate marketing.
• Paid blogs.
• Hosting an online competition.
• Signing up with Google AdSense.


Domains are not expensive, but the gold standard of a successful website is creating content that people want to read, making videos that people want to listen to, and building subscribers.